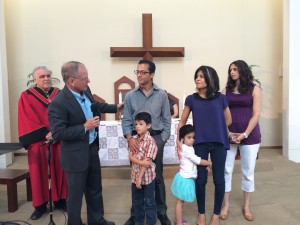 Gustavo González Rodriguez was born and raised here in Puerto Rico. He received his BA at UPR and a Masters degree from the Autonomous University of Barcelona (AUB) in Spain. He is finishing a doctorate in Child and Adolescent Psychopathology from AUB as well.
In addition to serving as Youth Pastor at a Disciples of Christ Church in Bayamon, Gustavo is the manager at Proyecto Nacer a non-profit that serves teenage parents and their families in Bayamón.
Gustavo is married to Sasha and have two children, Dylan and Nailah May.